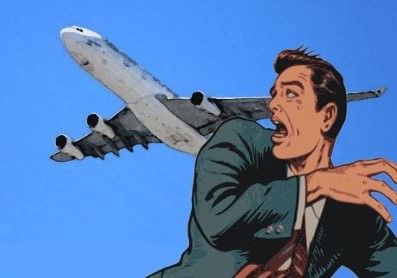 'the greatest New Zealand poet no one has ever heard of' (Spinoff)
Poem for February 2021
(this poem is from 'The Extasie' (see note 3 below) : 64 love poems.
The book can be viewed at/preordered from www.carcanet.co.uk)
If I understand your dapper hand,
you pine for love : though nothing new,
it's woven well. I lean and look.
My fever here I see
shuttled back to me
from the loomthread of your book.
I leave on the looking-glass
a butterfilm reflected of
my brother-brow.
Tonight, in the lowered library light,
we will spin a tale upon a sigh,
Sir Thomas and I.
*
What's Afoot ? Top Ten
1. 'The Gnawing Flood', a collection of 28 anti-colonial poem-prints now published by Cerasus Publishing. A brave and exciting venture. Order @ The Gnawing Flood: Amazon.co.uk: Gallas, John: 9798592286063: Books
2. John Rylands Library Manchester Online Exhibition : the creative process of a John Gallas poem, 'Somewhere down Hurdletree Gate' - visit @ https://medium.com/special-collections/the-creative-process-of-poet-john-gallas-a01301497c92
3. Out from Carcanet in Spring, my book of 64 love poems, 'The Extasie'. Pre-order and view (a fab cover!) at www.carcanet.co.uk (poem above is one from this collection)
4. Out from Carcanet Classics 2022, my and bro's translation of Petrus Borel's 'Rhapsodies (1868) : see also www.carcanet.co.uk
5. The tanka collection, 'Here They Come! 200 Tankas Delivering Goodness Straight to your Doorstep' is to be published by New Walk Editions (Leicester University) in Winter 2021.
6. 2nd prize in the Cork Poetry Meets Politics Fest. Anthology available to buy. Prize poem is from 'The Gnawing Flood' (see What's Afoot? No.1 above).
7. Work in progress 1 : 'godzone', my own Wordsworth's-'Prelude' : childhood in EnZed. At 109pp it's a Becketty-Epic.
8. Work in progress 2 : 17 Paper Resurrections (from graveyards in Mid-Wales). Poem-prints bringing back to life interesting folks memorialized in the area. Info collected while biking about.
9. 'The Long Poem Magazine' has published my and bro's translation of Jean Genet's 11-page poem 'Fisherman : Le Suquet' in Issue 24, available now.
10. Completed : a set of online workshops called 'Write Like a Saxon' for the Sutton Hoo Saxonship Project (www.saxonship.org). Keep an eye out for their appearance, and meanwhile sponsor a rivet at the website address!
Complete Book List - we have reached 22 !
Practical Anarchy (Carcanet)
Flying Carpets Over Filbert Street (Carcanet)
Grrrrr (Carcanet)
Resistance is Futile (Carcanet)
The Ballad of Robin Hood and the Deer (Agraphia Press), pictures by Clifford Harper
The Ballad of Santo Caserio (Agraphia Press), pictures by Clifford Harper
The Song Atlas (Carcanet)
Star City (Carcanet)
The Book with Twelve Tales (Carcanet)
Fucking Poets (3 vols) (Cold Hub Press NZ)
40 Lies (Carcanet) pictures by Sarah Kirby
Fresh Air & The Story of Molecule (Carcanet)
52 Euros (Carcanet)
Pacifictions (Cold Hub Press NZ)
The Alphabet of Ugly Animals (Magpie Press)
Mad John's Walk (Five Leaves : Occasional Pamphlets) January 2017
The Little Sublime Comedy (Carcanet) 2018
17 Very Pacific Poems (Indigo Dreams) 2019
The Gnawing Flood (Cerasus Publishing) 2021 - out now, see above No.1.
The Extasie (Carcanet) - due out April 2021 - see above.
*Petrus Borel 'Rhapsodies', translated from the French by John & Kurt Gallas (Carcanet Classics) - due out 2022
*Here They Come ! 200 Tankas Delivering Goodness Straight to your Doorstep !' (New Walk Editions) - autumn/winter 2021
Contacts
John Gallas Poetry www.johngallaspoetry.co.uk
Carcanet www.carcanet.co.uk
Carcanet blog www.carcanetblog.blogspot.co.uk
John Gallas Facebook
Cold Hub Press (NZ) www.coldhubpress.co.nz
Five Leaves publishing/bookshop (Mad John's Walk) www.fiveleaves.co.uk
Agraphia / Clifford Harper www.agraphia.co.uk
YouTube (Paterau Sonnent / The Blobfish Sings Under the Sea)
STAND Magazine www.standmagazine.org
Indigo Dreams publishing www.indigodreams.co.uk
Spinoff (NZ) www.thespinoff.co.nz
The John Clare Project www.brookes.ac.uk/the-meeting
The Sutton Hoo Ship Build (Sponsor a Rivet !) www.saxonship.org
*