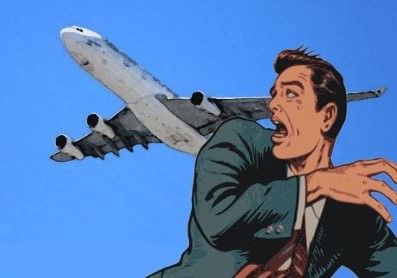 'the greatest New Zealand poet no one has ever heard of' (Spinoff)
poem for December 2019
cold heights
I'm the first thing here
since it snowed.
Superstitious of perfection,
I walk in the dunes and watch
the white beach unroll
beside me.
I go up Glas Hill
chewing a marram-stalk.
Clouds push over the sky,
where the moon, the sun and
the stars still gather.
Way below, two lifeboats leave the harbour
burbling side by side.
Far out, against the world's
blue wallpaper,
I watch them part.
The samphire-flats
whisper with ice.
In Old Nat's yellow caravan
the sill is stacked
with cold-coloured candles.
Who knows what he loves.
He seems content. Quiet as a deer.
And on bitter days
a thin wisp of smoke.
The tide is ebbing.
In Briggwood, crows
are pitching in the windy pines
and I think
for a moment,
as I open the home-gate,
if it were not for gravity
I would take them the biscuits
in my pocket
and then go on
up to the stars.
*
What's Afoot ? Top Ten
1. CELEBRATION NO.1 - MY AND BRO'S TRANSLATION OF PETRUS BOREL'S 'RHAPSODIES' HAS BEEN ACCEPTED FOR PUBLICATION BY CARCANET, AS A 'CARCANET CLASSIC', DUE OUT JANUARY 2021
2. CELEBRATION NO.2 - MY COLLECTION OF 60 LOVE POEMS, 'THE EXTASIE' HAS BEEN ACCEPTED FOR PUBLICATION BY CARCANET, DUE OUT MAY 2021
3. CELEBRATION NO.3 - MOMA AT MACHYNLLETH HAVE ORGANISED A SHOW/READING (SCREENED) OF MY '18 PAPER RESURRECTIONS' FOR DECEMBER 11, 2019. ONGOING NEGOTIATIONS WITH HINCKLEY LIBRARY AND NUNEATON MUSEUM FOR THE SAME.
4. CELEBRATION NO.4 - THE OXFORD BROOKES UNI JOHN CLARE PROJECT HAS SECURED FUNDING FOR ITS NEXT STAGE, MORE EVENTS, WRITING, WORSHOPS IN STORE.
ORDINARY NEWS NOW ...
5. STAND 17.4, due out this month, will include my '8 Brand New Tankas'
6. A small find ! William Hoile/Hoyle, Fisherman Poet of Gorleston, Yarmouth : poems discovered and transcribed in Lowestoft Record Office ('The Fishermen's Alphabet', 'Weather Rhymes') - all details sent to John Goodridge for his mighty 'Labouring Poets' volume.
7. 'Here They Come ! 200 Loaded Tankas Delivering Goodness Fresh to Your Doorstep' (collection of 200 tankas) completed. Bunches have appeared/to apear in STAND (see No.5, above) and LANDFALL (NZ).
8. 'The Blood Book', a history of my family from 10,000BC, published by Gerolstein Press (NZ) now available : email me at john.gallas@btinternet.com if you'd like a copy/
9.. To complete the Year of 3 Books, 'Mad John's Walk' still available from Five Leaves (www.fiveleaves.co.uk) and '17 Pacific Poems' from Indigo Dreams (www.indigodreams.co.uk)
10. 'The Sloth', from 'The Alphabet of Ugly Animals', to be included in Vaughan Rapatahana's textbook for schoolkids in En Zed. (Complete with Exercises After !)
Complete Book List - we have reached 20 !
Practical Anarchy (Carcanet)
Flying Carpets Over Filbert Street (Carcanet)
Grrrrr (Carcanet)
Resistance is Futile (Carcanet)
The Ballad of Robin Hood and the Deer (Agraphia Press), pictures by Clifford Harper
The Ballad of Santo Caserio (Agraphia Press), pictures by Clifford Harper
The Song Atlas (Carcanet)
Star City (Carcanet)
The Book with Twelve Tales (Carcanet)
Fucking Poets (3 vols) (Cold Hub Press NZ)
40 Lies (Carcanet) pictures by Sarah Kirby
Fresh Air & The Story of Molecule (Carcanet)
52 Euros (Carcanet)
Pacifictions (Cold Hub Press NZ)
The Alphabet of Ugly Animals (Magpie Press)
Mad John's Walk (Five Leaves : Occasional Pamphlets) January 2017
The Little Sublime Comedy (Carcanet) now out
17 Very Pacific Poems (Indigo Dreams) now out
The Extasie (Carcanet) - due out May 2021
Petrus Borel 'Rhapsodies', translated from the French by John & Kurt Gallas (Carcanet Classics) - due out January 2021
Contacts
John Gallas Poetry www.johngallaspoetry.co.uk
Carcanet www.carcanet.co.uk
Carcanet blog www.carcanetblog.blogspot.co.uk
John Gallas Facebook
Cold Hub Press (NZ) www.coldhubpress.co.nz
Five Leaves publishing/bookshop (Mad John's Walk) www.fiveleaves.co.uk
Agraphia / Clifford Harper www.agraphia.co.uk
YouTube (Paterau Sonnent / The Blobfish Sings Under the Sea)
STAND Magazine www.standmagazine.org
Indigo Dreams publishing www.indigodreams.co.uk
Spinoff (NZ) www.thespinoff.co.nz
The John Clare Project www.brookes.ac.uk/the-meeting
*