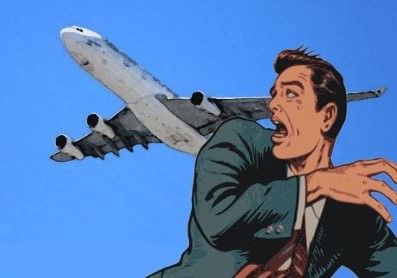 'the greatest New Zealand poet no one has ever heard of' (Spinoff)
Order this book now from
or buy from Any Good Bookshop
poem for September 2017
extract from 'The Little Sublime Comedy'
Song 18
from 'The Bad Place'
they take the lift to Wing 7 / a jackal-headed companion described / his label misread haha
The lift crawled with olivaceous rotted honeysucklestems.
Steam jellied at the metal walls,
questing miasmic at our recoiling apertures
with leatherette glove probes
anointed with catfood and boiling water.
I made a face.
Imagine that, said Sam. Bonne bouche ?
He opened the sandwich-tin.
With an alpine scene.
Which suddenly clished to the floor.
Holy Mother of Jesus God ! said Sam.
Fuck me in the Folterzimmer !
What is that ?
Ein etwas emerged from the hot, percolated stench.
A small white skirty and sandals,
succeeded by the handsome breast of a warm brown land,
and a tremendously ridiculous cardboard head-creation
with salient ears and aureated eye-oles,
all in the likeness of a er ...
Doggy ?
The label ! The label !
In the name of all the bloody angels !
cried Sam, recovering the Samnaun Alps.
It says, I exclaimed,
fumbling with the little beige cardboard
in the difficult optical conditions,
that he is A Nudist.
Bugger me, said Sam, eyeing the creature,
is this now a fresh sin ?
now read on ...
*
What's Afoot ? Top Ten
1. 'The Little Sublime Comedy' now out from Carcanet. See schedule and catalogue, and order from www.carcanet.co.uk
2. Won the Earlyworks Poetry Competition : prize money spent on ferns for a revived front garden. Thank you Earlyworks
3. 2nd Prize in the Mclellan Arran Festival Poetry competition.
4. Look out for Interview and poems Back Home (NZ) @ SPINOFF (www.thespinoff.co.nz) courtesy of Bill Manhire : quote at the top of this page
5. Won the Indigo Dreams pamphlet competition with '17 Very Pacific Poems' : to be published by them in December
6. Thanks to Five Leaves Bookshop, Nottingham, for publishing 'Mad John's Walk' which is available there, or by post. ph 0115 8373097 / email bookshop@fiveleaves.co.uk / www.fiveleavesbookshop.co.uk or from me (john.gallas@btinternet.com)
7. Go to STAND magazine's website (www.standmagazine,org) for 4 love poems, and, forthcoming, translations of Joachim de Bellay.
8. Both 'Pacifictions' and 'Fucking Poets' have sold out. Thank you, Cold Hub Press NZ.
9. The work-in-progress collection of Donne-ish Love Poems has reached No.63.
10. Go to YouTube for 'The Blobfish Sings Under the Sea'. 'Down Tallapike', 'Funeral at Salem'.
Complete Book List
Practical Anarchy (Carcanet)
Flying Carpets Over Filbert Street (Carcanet)
Grrrrr (Carcanet)
Resistance is Futile (Carcanet)
The Ballad of Robin Hood and the Deer (Agraphia Press), pictures by Clifford Harper
The Ballad of Santo Caserio (Agraphia Press), pictures by Clifford Harper
The Song Atlas (Carcanet)
Star City (Carcanet)
The Book with Twelve Tales (Carcanet)
Fucking Poets (3 vols) (Cold Hub Press NZ)
40 Lies (Carcanet) pictures by Sarah Kirby
Fresh Air & The Story of Molecule (Carcanet)
52 Euros (Carcanet)
Pacifictions (Cold Hub Press NZ)
The Alphabet of Ugly Animals (Magpie Press)
Mad John's Walk (Five Leaves : Occasional Pamphlets) January 2017
The Little Sublime Comedy (Carcanet) out this month
17 Very Pacific Poems (Indigo Dreams) to be published December 2017
Contacts
John Gallas Poetry www.johngallaspoetry.co.uk
Carcanet www.carcanet.co.uk
Carcanet blog www.carcanetblog.blogspot.co.uk
John Gallas Facebook
Cold Hub Press (NZ) www.coldhubpress.co.nz
Five Leaves Left publishing/bookshop (Mad John's Walk) www.fiveleaves.co.uk
Agraphia / Clifford Harper www.agraphia.co.uk
YouTube (Paterau Sonnent / The Blobfish Sings Under the Sea)
STAND Magazine www.standmagazine.org