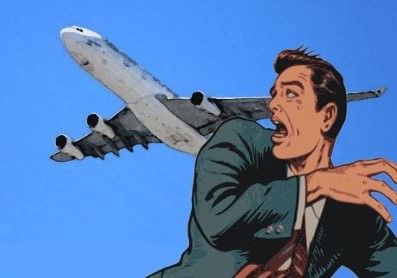 'the greatest New Zealand poet no one has ever heard of' (Spinoff)
Poem for June 2022
a strange, exhilarating poem from the new book 'Women & God' -
see link No.1 in in 'Maker's Dozen' below
Rosalia de Castro (1837-1885)
(transl. from Galacian by JG with help)
Procession of Our Lady of the Ship
She is out, and about!
The little Madonna
Riding her boat.
The world is afloat.
The little Madonna
With a silver crown.
And the four fat oxen are brown
That carry her up on her cart.
Glass pigeons are bringing
Rain from the mountains:
Dead men, dead woman are singing
As they gather by lanes in the misty miles.
O Lady, leave your smile
In the eyes of our cows,
And leave on your long, long gown
The flowers of women dressed for the grave.
And over the brow of Galicia creeps
A dawn that whispers and weeps.
The Madonna looks out on the sea
From the steps of her house.
The world is afloat.
She is out, and about!
The little Madonna
riding her boat!
*
What's Afoot?
The Maker's Dozen
1. Now out: the 4th volume of SLG Press's 'Contemplative Poetry' series, entitled 'Women & God: Drops in the Sea of Time' - 66 thoughtful poems by women, with small biographies & pictures for all, beautifully edited by SLG - available from www.slgpress.co.uk £6.50
See this month's poem, above, from the book.
2. Won the Brian Dempsey Memorial Poetry Prize. Book now published: '17 Paper Resurrections', poems from graveyard inscriptions collected when biking about mid-Wales - with a computer-art picture, made by JG, on each poem's facing page. Available from www.dempseyandwindle.com
3. Just launched: Petrus Borel 'Rhapsodies 1831' by Carcanet Classics. Buy at www.carcanet.co.uk Zoom launch available to watch on youtube, link below: readings of Borel's poems, discussion and Q&A. Also available to download at Apple Books. A 'blistering' book, an engrossing event! https://youtu.be/8Fc_X6qy5jY
4. The 2nd and 3rd volumes of the 'Contemplative Poetry' series, 'The High Roof of Heaven' (translations by JG of Anglo-Saxon poetry), and 'Where Grace Grows Ever Green' (Middle English poems edited/translated by JG) are now available from SLG Press (orders@slgpress.co.uk)
5. 'Aotearoa/Angleland' - 30+30 tankas, a beautifully done pamphlet, out now. Buy at www.newwalkmagazine.com: an edited video of the Zoom launch/reading (with Belinda Rimmer, 'Holding On') is available to watch at https://www.youtube.com/watch?v=AL3pXHGReqE
6. Won the Corsham Story-Telling Poetry Competition with 'Fingers Farooqi paints a story on the town wall'. Zoom for the Event & Reading available online. Look out for Radio reading (half an hour) by JG in association with that prize on Huntingdon Community Radio.
7. Won the Parkinsons Art Poet of the Year with a wonky sonnet in praise of Emma Goldman's invention of the Anarchist Hop ('If you can't dance, I don't want to join your revolution'). Read the poem/award at https://parkinsons.art/poetrycomp
8. 'The Extasie', 64 love poems, now out, with its wonderful cover - and contents, of course. Available to buy at all good bookshops, or order from Amazon and/or www.carcanet.co.uk
***** it is ...
A SUNDAY TIMES SUMMER READ RECOMMENDATION (see also Financial Times Literary Supplement) and a fab review from 'coffeetime' ('love poetry at its best') - read at https://coffee-time-reviews.com/2021/11/19/why-the-extasie-is-love-poetry-at-its-best/
9. 'Meet the Author' is now on the Carcanet blog : https://carcanetblog.blogspot.com/2021/04/john-gallas-extasie.html
10. 'The Gnawing Flood', a book of 28 anti-colonial poem-prints now out from brave and exciting Cerasus Publishing. Order @ The Gnawing Flood: Amazon.co.uk: Gallas, John: 9798592286063: Books
11. My SaxonShip Project 'anglo-saxon' poems and riddles are all available at www.saxonship.org under 'Saxonship Poet: John Gallas'. Sign up, sponsor a rivet, and be a part of the great enterprise.
12. Work in progress: completed opera libretto for composer Alasdair Nicolson based on the middle-Scots poem 'The Buke of the Howlat'. Translations of the holy sonnets of Vittoria diColonna & Gabrielle deCoignard for SLG Publishing now complete. Having a rest before tackling 'Fork Flats', a mysterious place with a mysterious mission ...
13. 8 'shipdreams', tankas for the Sutton Hoo Saxonship Project (www.saxonship.org) - poems with pictures - will soon be online-published by the wonderful Otolith mag: link to Otolith's '8 Shipdreams for Saxonship' (www.saxonship.org) https://the-otolith.blogspot.com/2022/03/john-gallas.html
Complete Book List - we have reached 28 ...
Practical Anarchy (Carcanet)
Flying Carpets Over Filbert Street (Carcanet)
Grrrrr (Carcanet)
Resistance is Futile (Carcanet)
The Ballad of Robin Hood and the Deer (Agraphia Press), pictures by Clifford Harper
The Ballad of Santo Caserio (Agraphia Press), pictures by Clifford Harper
The Song Atlas (Carcanet)
Star City (Carcanet)
The Book with Twelve Tales (Carcanet)
Fucking Poets (3 vols) (Cold Hub Press NZ)
40 Lies (Carcanet) pictures by Sarah Kirby
Fresh Air & The Story of Molecule (Carcanet)
52 Euros (Carcanet)
Pacifictions (Cold Hub Press NZ)
Mad John's Walk (Five Leaves : Occasional Pamphlets) January 2017
The Little Sublime Comedy (Carcanet) 2018
17 Very Pacific Poems (Indigo Dreams) 2019
The Blood Book (Gerolstein Press)
The Gnawing Flood (Cerasus Publishing) 2021
The Extasie (Carcanet) 2021
Amado Nervo: Poems of Faith & Doubt (SLG Press, Oxford) 2021
Aotearoa/Angleland: 30+30 tankas (New Walk Editions) 2021
Petrus Borel 'Rhapsodies', translated from the French by John & Kurt Gallas (Carcanet Classics)
The High Roof of Heaven (Anglo-Saxon poems transl. JG) (SLG Press, Oxford) 2022
Where Grace Grows Ever Green (Middle English poems transl.ed JG) SLG Press, Oxford) 2022
17 Paper Resurrections (from graveyards in mid-Wales: with computer-art)
Drops in the Sea of Time: Poetry of Woman & God (SLG Press, Oxford 2022)
* The Alphabet of Ugly Animals (Cerasus) - due out 2022
Contacts
John Gallas Poetry www.johngallaspoetry.co.uk
Carcanet Press www.carcanet.co.uk
Carcanet blog www.carcanetblog.blogspot.co.uk
John Gallas Facebook
Cold Hub Press (NZ) www.coldhubpress.co.nz
New Walk Editions www.newwalkmagazine.com
Five Leaves publishing/bookshop (Mad John's Walk) www.fiveleaves.co.uk
Agraphia / Clifford Harper www.agraphia.co.uk
YouTube (Paterau Sonnent / The Blobfish Sings Under the Sea)
STAND Magazine www.standmagazine.org
Indigo Dreams publishing www.indigodreams.co.uk
Spinoff (NZ) www.thespinoff.co.nz
The John Clare Project www.brookes.ac.uk/the-meeting
The Sutton Hoo Ship Build (Sponsor that Rivet) www.saxonship.org
SLG Press (Series of Contemplative Poetry) www.slgpress.co.uk
Dempsey & Windle, publishers of '17 Paper Resurrections' www.dempseyandwindle.com
*