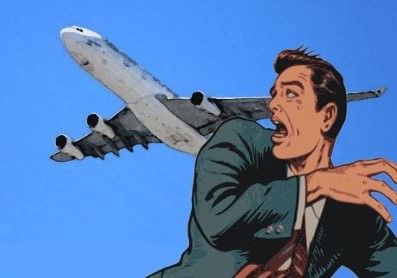 poem for June 2017
Plunkett & Casement await the German invasion at Shannon mouth 1916
Plunkett sits and holds his hat.
Casement taps his stick.
The rain outside goes pitapat.
The clock goes tick tock tick.
The Shannon rolls towards the sea
by Limerick and Glinn,
and drums the door about Kilkee
to let the soldiers in.
Plunkett picks his overcoat.
Casement picks his cuffs.
The little stovepipe clears its throat.
The little gaslight puffs.
And hammerheaded U-Boats steal
across the rainy sea,
by Dreenagh, Kilbaha and Beal,
and up to Steamboat Quay.
They watch their hearts beat in their shoes.
The windows blink with rain.
No stir. No word. No call. No news.
The lamp swings on its chain.
And soldiers, sailors, guns and tanks
storm up to Bishop's Quay ;
and all along the Shannon banks
the cry comes – We are free !
Plunkett flaps his shilling glove.
Casement strokes his tie.
The fire fades. And far above
the moon disturbs the sky.
The Tyrant falls, the Tyrant fails.
The clock goes Bing Bang Bong.
The rain comes down like cloaty nails ,
And Jesus sings along.
*
What's Afoot ? Top Ten
1. 'The Little Sublime Comedy' due out from Carcanet in June/July. Proofs arriving. See schedule and catalogue (www.carcanet.co.uk)
2. Look out for Interview and poems Back Home (NZ) @ SPINOFF (www.thespinoff.co.nz) courtesy of Bill Manhire
3. Won the Indigo Dreams pamphlet competition with '17 Very Pacific Poems' : to be published by them in August.
4. Won the Stiwdio Maelor Poetry Competition with an 'Origami Poem : How to Make a Chough' : 2 weeks' residency in Wales happily spent : poem above written there.
5. Thanks to Five Leaves Bookshop, Nottingham, for publishing 'Mad John's Walk' which is available there, or by post. ph 0115 8373097 / email bookshop@fiveleaves.co.uk / www.fiveleavesbookshop.co.uk or from me (john.gallas@btinternet.com)
6. Go to STAND magazine's website (www.standmagazine,org) for 4 love poems, and, forthcoming, translations of Joachim de Bellay.
7. 10 'picto-pomes' completed during residency at Stiwdio Maelor, Mid-Wales : undergoing fine-tuning.
8. Both 'Pacifictions' and 'Fucking Poets' have sold out. Thank you, Cold Hub Press NZ.
9. A double Pre-Raphaelite Society Prize : (www.pre-raphaelitesociety.org)
10. Go to YouTube for 'The Blobfish Sings Under the Sea'. 'Down Tallapike', 'Funeral at Salem'.
Complete Book List
Practical Anarchy (Carcanet)
Flying Carpets Over Filbert Street (Carcanet)
Grrrrr (Carcanet)
Resistance is Futile (Carcanet)
The Ballad of Robin Hood and the Deer (Agraphia Press), pictures by Clifford Harper
The Ballad of Santo Caserio (Agraphia Press), pictures by Clifford Harper
The Song Atlas (Carcanet)
Star City (Carcanet)
The Book with Twelve Tales (Carcanet)
Fucking Poets (3 vols) (Cold Hub Press NZ)
40 Lies (Carcanet) pictures by Sarah Kirby
Fresh Air & The Story of Molecule (Carcanet)
52 Euros (Carcanet)
Pacifictions (Cold Hub Press NZ)
The Alphabet of Ugly Animals (Magpie Press)
Mad John's Walk (Five Leaves : Occasional Pamphlets) January 2017
The Little Sublime Comedy (Carcanet) to be published June 2017
17 Very Pacific Poems (Indigo Dreams) to be published August 2017
Contacts
John Gallas Poetry www.johngallaspoetry.co.uk
Carcanet www.carcanet.co.uk
Carcanet blog www.carcanetblog.blogspot.co.uk
John Gallas Facebook
Cold Hub Press (NZ) www.coldhubpress.co.nz
Five Leaves Left publishing/bookshop (Mad John's Walk) www.fiveleaves.co.uk
Agraphia / Clifford Harper www.agraphia.co.uk
YouTube (Paterau Sonnent / The Blobfish Sings Under the Sea)
STAND Magazine www.standmagazine.org