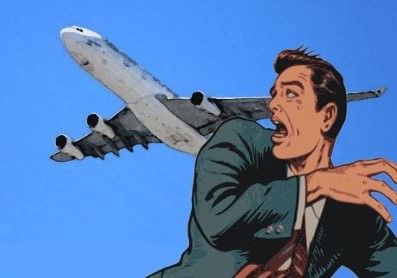 'the greatest New Zealand poet no one has ever heard of' (Spinoff)
poem for October 2019
Elvisits
The moon is white. In the Rose & Crown
somebody fat and tightly blue
is singing I can't stop loving you
to a birthday boy from County Down :
weep in your beer,
Elvis is here.
Six a.m. in Birrin Spring :
widowers whisper Blue Hawaii
to a bubbled spoon and a careless sky
while all the bells in heaven ring :
Happy New Year,
Elvis is here.
And fedayeen in Timbuktu
dance in formation with cardboard guitars
to a high abyss of shooting stars,
Hound-Dog, and a marabou :
quiet your fear,
Elvis is here.
*
What's Afoot ? Top Ten
1. 18 'I see dead people' poems wrtiten during my annual stay at Stiwdio Maelor in Mid-Wales (Corris) : undergoing computerized illustration. All inspired by church tablets, graveyard memorials - ie. Paper Resurrections.
2. The translation of Petrus Borel's 'Rhapsodies' is complete - 34 poems in all - and at Carcanet awaiting a decision for their 'Carcanet Classics' series. The first 6 poems are to be published in the forthcoming 'PN Review'.
3. A small find ! William Hoile/Hoyle, Fisherman Poet of Gorleston, Yarmouth : poems discovered and transcribed in Lowestoft Record Office ('The Fishermen's Alphabet', 'Weather Rhymes') - all details sent to John Goodridge for his mighty 'Labouring Poets' volume.
4. 'The Extasie - 50 love poems - with Carcanet, awaiting a decision. A visit to Carcanet/Manchester early in the month might help !
5. 'Here They Come ! 200 Loaded Tankas Delivering Goodness Fresh to Your Doorstep' (collection of 200 tankas) also completed. Bunches appearing in STAND and LANDFALL.
6. 'The Blood Book', a history of my family from 10,000BC, published by Gerolstein Press (NZ) now available : email me at john.gallas@btinternet.com if you'd like a copy/
7.. To complete the Year of 3 Books, 'Mad John's Walk' still available from Five Leaves (www.fiveleaves.co.uk) and '17 Pacific Poems' from Indigo Dreams (www.indigodreams.co.uk)
8. Simon Kovesi/The John Clare Society have succeeded in their bid for further funding for the John Clare Project. More happy work coming up.
9.. Go to STAND magazine's website (www.standmagazine.org) for 4 love poems, and, forthcoming, more translations of Joachim de Bellay and some nutritious Tankas.
10. 'The Sloth', from 'The Alphabet of Ugly Animals', to be included in Vaughan Rapatahana's textbook for schoolkids in En Zed. (Complete with Exercises After !)
Complete Book List
Practical Anarchy (Carcanet)
Flying Carpets Over Filbert Street (Carcanet)
Grrrrr (Carcanet)
Resistance is Futile (Carcanet)
The Ballad of Robin Hood and the Deer (Agraphia Press), pictures by Clifford Harper
The Ballad of Santo Caserio (Agraphia Press), pictures by Clifford Harper
The Song Atlas (Carcanet)
Star City (Carcanet)
The Book with Twelve Tales (Carcanet)
Fucking Poets (3 vols) (Cold Hub Press NZ)
40 Lies (Carcanet) pictures by Sarah Kirby
Fresh Air & The Story of Molecule (Carcanet)
52 Euros (Carcanet)
Pacifictions (Cold Hub Press NZ)
The Alphabet of Ugly Animals (Magpie Press)
Mad John's Walk (Five Leaves : Occasional Pamphlets) January 2017
The Little Sublime Comedy (Carcanet) now out
17 Very Pacific Poems (Indigo Dreams) now out
The Extasie ... forthcoming ?
Petrus Borel 'Rhapsodies', translated from the French by John & Kurt Gallas ... forthcoming ?
Contacts
John Gallas Poetry www.johngallaspoetry.co.uk
Carcanet www.carcanet.co.uk
Carcanet blog www.carcanetblog.blogspot.co.uk
John Gallas Facebook
Cold Hub Press (NZ) www.coldhubpress.co.nz
Five Leaves publishing/bookshop (Mad John's Walk) www.fiveleaves.co.uk
Agraphia / Clifford Harper www.agraphia.co.uk
YouTube (Paterau Sonnent / The Blobfish Sings Under the Sea)
STAND Magazine www.standmagazine.org
Indigo Dreams publishing www.indigodreams.co.uk
Spinoff (NZ) www.thespinoff.co.nz
The John Clare Society (facebook and 'contact us')
*