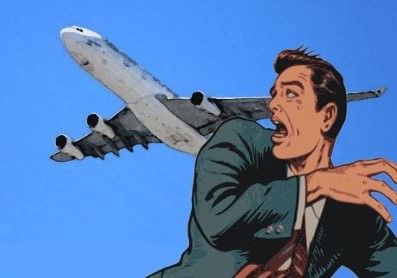 'the greatest New Zealand poet no one has ever heard of' (Spinoff)
poem for April 2020
The Writer's Tale
In Chapter One a cove of dodgy disposition
descends a gangway. The sun stands at 5pm
or something near and casts a saucer of light
over the concrete quay where he first sets foot
on God's Own Land. So long, says the cabin steward,
but the suited man is stumm.
In Chapter Two twenty leagues from Mushaboom
a cabin in a snow-dumped coomb
sits humped and silent in the gloom.
Refrigerated by his bed with half a hatchet in his head
lies Hotch. The door is open. He is dead :
long dead in the wide, wolf-printed plain.
In Chapter Three there is an enquiry
concerning the time taken to cross the world in a boat
and the reliability of frozen flesh. One gentleman
sails south with clever hair and a brown photograph
and another sits in a Cold Store swaddled in elk-fur
next to a side of mutton decorated with a cleaver.
In Chapter Four I am completing my research before
writing a story. Invention did not have the answer.
I discover that the quiet passenger settled in Timaru
and made his fortune, Broome & Bastard
were responsible for the Mushaboom killings
and I only wanted some peace and quiet.
*
What's Afoot ? Top Ten
1. CELEBRATION NO.1 - MY AND BRO'S TRANSLATION OF PETRUS BOREL'S 'RHAPSODIES' HAS BEEN ACCEPTED FOR PUBLICATION BY CARCANET, AS A 'CARCANET CLASSIC', DUE OUT JANUARY 2021
2. CELEBRATION NO.2 - MY COLLECTION OF 60 LOVE POEMS, 'THE EXTASIE' HAS BEEN ACCEPTED FOR PUBLICATION BY CARCANET, DUE OUT MAY 2021
3. Shortlisted for the Strokestown International Poetry Prize : Event delayed until summer.
4. Writing Anglo-Saxonish poems, as Volunteer Poet for the Saxon Ship (see and sponsor at saxonship.org below) rebuilding of the Sutton Hoo boat. Look out for workshops and events in Woodbridge, Suffolk, over the next couple of years leading up to the launch, and riddles and poems in the Newsletters, which also feature a small and merry meditation on Isolation.
5. STAND 17.4, out last month, includes my '8 Brand New Tankas'
6. A small find ! William Hoile/Hoyle, Fisherman Poet of Gorleston, Yarmouth : poems discovered and transcribed in Lowestoft Record Office ('The Fishermen's Alphabet', 'Weather Rhymes') - all details sent to John Goodridge for his mighty 'Labouring Poets' volume.
7. 'Here They Come ! 200 Loaded Tankas Delivering Goodness Fresh to Your Doorstep' (collection of 200 tankas) completed. Bunches have appeared/to apear in STAND (see No.5, above) and LANDFALL (NZ).
8. 'The Blood Book', a history of my family from 10,000BC, published by Gerolstein Press (NZ) now available : email me at john.gallas@btinternet.com if you'd like a copy.
9.'18 Paper Resurrections', a set of 19 (with intro poster) poem-prints based on gravestones in mid-Wales, now available for slide-show + reading presentations, or framed prints for a gallery showing.
10. 27 'Wasted by Whitemen' poem-prints also near completion. Anyone know of an Anti-Colonialist Gallery that might be sympathetic ?
Complete Book List - we have reached 20 !
Practical Anarchy (Carcanet)
Flying Carpets Over Filbert Street (Carcanet)
Grrrrr (Carcanet)
Resistance is Futile (Carcanet)
The Ballad of Robin Hood and the Deer (Agraphia Press), pictures by Clifford Harper
The Ballad of Santo Caserio (Agraphia Press), pictures by Clifford Harper
The Song Atlas (Carcanet)
Star City (Carcanet)
The Book with Twelve Tales (Carcanet)
Fucking Poets (3 vols) (Cold Hub Press NZ)
40 Lies (Carcanet) pictures by Sarah Kirby
Fresh Air & The Story of Molecule (Carcanet)
52 Euros (Carcanet)
Pacifictions (Cold Hub Press NZ)
The Alphabet of Ugly Animals (Magpie Press)
Mad John's Walk (Five Leaves : Occasional Pamphlets) January 2017
The Little Sublime Comedy (Carcanet) now out
17 Very Pacific Poems (Indigo Dreams) now out
*The Extasie (Carcanet) - due out May 2021
*Petrus Borel 'Rhapsodies', translated from the French by John & Kurt Gallas (Carcanet Classics) - due out January 2021
Contacts
John Gallas Poetry www.johngallaspoetry.co.uk
Carcanet www.carcanet.co.uk
Carcanet blog www.carcanetblog.blogspot.co.uk
John Gallas Facebook
Cold Hub Press (NZ) www.coldhubpress.co.nz
Five Leaves publishing/bookshop (Mad John's Walk) www.fiveleaves.co.uk
Agraphia / Clifford Harper www.agraphia.co.uk
YouTube (Paterau Sonnent / The Blobfish Sings Under the Sea)
STAND Magazine www.standmagazine.org
Indigo Dreams publishing www.indigodreams.co.uk
Spinoff (NZ) www.thespinoff.co.nz
The John Clare Project www.brookes.ac.uk/the-meeting
The Sutton Hoo Ship Build (Sponsor a Rivet !) www.saxonship.org
*