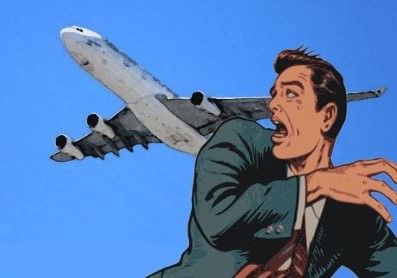 'the greatest New Zealand poet no one has ever heard of' (Spinoff)
small poem for August 2017
'Brother Thomas...'
from 'A Smaller Variety of Wales'
a set of 10 tiny poems from a residency in Corris (Stiwdio Maelor)
the whole set to be published in the next 'PN Review'
see www.carcanet.co.uk
Brother Thomas
hunkers in heavy thought :
a bald hill wrapped in pines.
*
What's Afoot ? Top Ten
1. 'The Little Sublime Comedy' due out from Carcanet in August/September. Proofs done, cover being decided.. See schedule and catalogue (www.carcanet.co.uk)
2. Won the Earlyworks Poetry Competition : prize money spent on ferns for a revived front garden. Thank you Earlyworks
3. Official Carcanet launch for 'The Little Sublime Comedy' will be in September, in Norwich a bookshop : details forthcoming.
4. Look out for Interview and poems Back Home (NZ) @ SPINOFF (www.thespinoff.co.nz) courtesy of Bill Manhire : quote at the top of this page
5. Won the Indigo Dreams pamphlet competition with '17 Very Pacific Poems' : to be published by them in August/September
6. Thanks to Five Leaves Bookshop, Nottingham, for publishing 'Mad John's Walk' which is available there, or by post. ph 0115 8373097 / email bookshop@fiveleaves.co.uk / www.fiveleavesbookshop.co.uk or from me (john.gallas@btinternet.com)
7. Go to STAND magazine's website (www.standmagazine,org) for 4 love poems, and, forthcoming, translations of Joachim de Bellay.
8. Both 'Pacifictions' and 'Fucking Poets' have sold out. Thank you, Cold Hub Press NZ.
9. A double Pre-Raphaelite Society Prize : (www.pre-raphaelitesociety.org) : published this month in 'Pre-Raphaelite Review'
10. Go to YouTube for 'The Blobfish Sings Under the Sea'. 'Down Tallapike', 'Funeral at Salem'.
Complete Book List
Practical Anarchy (Carcanet)
Flying Carpets Over Filbert Street (Carcanet)
Grrrrr (Carcanet)
Resistance is Futile (Carcanet)
The Ballad of Robin Hood and the Deer (Agraphia Press), pictures by Clifford Harper
The Ballad of Santo Caserio (Agraphia Press), pictures by Clifford Harper
The Song Atlas (Carcanet)
Star City (Carcanet)
The Book with Twelve Tales (Carcanet)
Fucking Poets (3 vols) (Cold Hub Press NZ)
40 Lies (Carcanet) pictures by Sarah Kirby
Fresh Air & The Story of Molecule (Carcanet)
52 Euros (Carcanet)
Pacifictions (Cold Hub Press NZ)
The Alphabet of Ugly Animals (Magpie Press)
Mad John's Walk (Five Leaves : Occasional Pamphlets) January 2017
The Little Sublime Comedy (Carcanet) to be published June 2017
17 Very Pacific Poems (Indigo Dreams) to be published August 2017
Contacts
John Gallas Poetry www.johngallaspoetry.co.uk
Carcanet www.carcanet.co.uk
Carcanet blog www.carcanetblog.blogspot.co.uk
John Gallas Facebook
Cold Hub Press (NZ) www.coldhubpress.co.nz
Five Leaves Left publishing/bookshop (Mad John's Walk) www.fiveleaves.co.uk
Agraphia / Clifford Harper www.agraphia.co.uk
YouTube (Paterau Sonnent / The Blobfish Sings Under the Sea)
STAND Magazine www.standmagazine.org