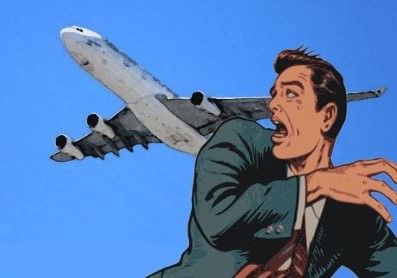 first half of DECEMBER 2016
installment No.3 of
'The Short Afters of Noah Claypole'
(warning : rude, rollicking, rumbustious profanity, vanity and inhumanity !)
SO FAR .....
Noah Claypole has obtained a Full Pardon at Court, for turning Queen's Evidence against Fagin, effectively condemning the Merry Gentleman to death. Strutting with fat success, he has gone home to his unbeloved skivvy, Charlotte, where he is attacked by Barney Chick, Fagin's man, but saved by Charlotte's deadly exercise with a pot of ale. The pair, upon inspecting what is Barney's corpse, make ready to flee from London.
3. THE END OF THE MERRY GENTLEMAN
Oh, God forgive this wretched man ! Today is a day of sunshine, and such pretty clouds. All is life, and animation, but for this : the black stage, the cross-beam, the rope, and all the hideous apparatus of death.
Yesterday I saw my mother, in the early light that fell from the window of the village church. It was of the brightest, clearest yellow, like an angel's living breath, which has no shadow. There is a white marble tablet upon which is written her name. She is not there : she is all around. I am much occupied with the spirits of the Dead.
Dear Mr Brownlow would not come, for he said that Mr Fagin was too terrible, but that Death was more. So I am come with Rose. We have a vantage in the upstairs window of Gabriel's Book Shop, which Mr Losberne kindly purchased for us at some expense. Here is a bench, and a little table for our Bibles. There is a crowd as surging as the sea, and as plenteous.
By the way we went in, he will come out. Last, the space before the prison here, with its strong barriers, painted black, thrown across the road, against which the crowd now presses with the broken murmur of the sunlit waves. Before, the wicket, and the lodge. Before that, another gate ; and the dark and winding ways. The stone kitchen, with hanging coppers. Before, the gloomy passage, and the door. The open grating above, where stands the scaffold. Strong gates. An open yard. A narrow flight of steps. A passage of strong doors. And the cell where he rocked, like a caged animal, mumbling his horrors.
I must say a prayer, or I shall swoon.
The crowd sighs like the summer wind. Oh, he is coming !
Rose says, 'Then there were brought unto him little children, that he should put his hands on them, and pray : and the disciples rebuked them. But Jesus said, Suffer little children, and forbid them not, to come unto me : for such is the kingdom of heaven. And he laid his hands on them, and departed thence.'
And I say, 'Then the King shall say unto them on his right hand, Come, blessed of my Father, inherit the kingdom prepared for you from the foundation of the world : for I was an hungred, and ye gave me meat : I was a stranger, and ye took me in : Naked, and ye clothed me : I was sick, and ye visited me : I was in prison, and ye came unto me.'
Which make us better ready.
How ghastly he looked ! How terrible he seemed ! And yet how small, how broken, and how ragged : how needful of our prayers. His head bandaged in a bloody cloth. His face more white than water- milk. His hair, his beard, red, torn and twisted, unkempt and knotted. And his eyes ! Ah, his eyes ! That awful light ! Sharp as the spark of a knife. O Mother, Mother ! We walk through fields of summer wheat. How beautifully the sun shines. Warm fields at noon. The quiet and secluded path of life. And always you are near, the spirit of benevolence and calm, the fireside and the moonlit walk, the smiling duty, the sweet voice, the picture of dear friends.
And Rose says, 'Be sober, be vigilant : because your adversary the devil, as a roaring lion, walketh about, seeking whom he may devour.'
And I say, 'Without shedding of blood, there is no remission.'
Which puts us in better spirits.
The bell of the prison begins to toll. Dear Rose, when I hear the bells of our little church ring out, when I am lying upon the lawn reading a book, or watching the little birds in the trees by the copse, or casting grass-stalks idly into the little stream, how they bring to me the peace of divine contentment, as if my mother's voice dwelt therein, in their golden mouths, which peal to me the soft reminders of her goodness, and my happy duty.
And here is the Reverend Ordinary, who I have seen before, I believe, in Mr Brownlow's parlour upon some holy day, I think his name is Wether, come first in the procession. The crowd is gone quiet, with barely a ripple. The voice is clear and sweet. Dear Mr Wether.
'I am the resurrection and the life, saith the Lord: he that believeth in me, though he were dead, yet shall he live: and whosoever liveth and believeth in me shall never die.
I know that my Redeemer liveth, and that he shall stand at the latter day upon the earth. And though after my skin worms destroy this body, yet in my flesh shall I see God: whom I shall see for myself, and mine eyes shall behold, and not another.

We brought nothing into this world, and it is certain we can carry nothing out. The Lord gave, and the Lord hath taken away; blessed be the name of the Lord.'
And now, between two Officers, comes Mr Fagin. Ah, how the crowd calls to him, and his destruction ! I reach out to take Rose's hand at the window. The sun shines upon the stones that are thrown at him, upon his head and shoulders. They are hurting him. The bloody bandage lies askew. Oh, he is half blinded. And mutters as if he knows not where he is, or what is happening.
And I hear him, oh, I hear him.
My skin burns. My mouth is dry. Fear and wrath, fear and wrath ! And fever, fever. The hours came fast, chasing each other upon the fading of their own alarms. Well done Charley, good boy, take that boy away to bed. He has been the cause of all this. Take him away. Something is the cause of this. I am an old man, Sir, I am an old, old man.
What right have they to butcher me ?
'O death, where is thy sting? O grave, where is thy victory? The sting of death is sin; and the strength of sin is the law. But thanks be to God, which giveth us the victory through our Lord Jesus Christ. Therefore, my beloved brethren, be ye steadfast, unmovable, always abounding in the work of the Lord, forasmuch as ye know that your labour is not in vain in the Lord.'
'Lord, Lord,' says Mrs Gabriel, coming suddenly up behind us to the window with a pot of tea and two little cups on a tray, and looking out, 'what a wretched creetur.'
Alas, let me say one prayer. Say only one upon your knees with me, and we will talk till morning. Oh, God forgive this man.
Mrs Gabriel pours the tea.
'There is two nice and shiny books upon the dining-room table before you go, for Mr Grimwig,' she says.
'Thank you, Mrs Gabriel,' says Rose.
'It is Mr Browne's Garden of Cyrus, and the peregrinations of Mr Sterne,' says the lady, putting the steaming cups upon the little table.
'Thank you, Mrs Gabriel,' say I.
'I am sure I do not understand either,' she says, with a merry laugh. 'Sure, they must be a gentleman both with the fearsomest brains.'
Which makes us all laugh.
'Almighty God, with whom do live the spirits of them that depart hence in the Lord, and with whom the souls of the faithful, after they are delivered from the burden of the flesh, are in joy and felicity: We give thee hearty thanks, for that it hath pleased thee to deliver this our brother out of the miseries of this sinful world; beseeching thee that it may please thee, of thy gracious goodness, shortly to accomplish the number of thine elect, and to hasten thy kingdom; that we, with all those that are departed in the true faith of thy holy Name, may have our perfect consummation and bliss, both in body and soul, in thy eternal and everlasting glory; through Jesus Christ our Lord.
Amen.'
Rose takes up her tea. Mr Fagin and his Officers draw near to the black steps.
Press on, press on, softly but not so slow. Faster, faster !
Ah, this I hear from him, as he stops upon the first step. He looks about him. A sea of golden hair, of caps, bright hats, and Christian faces.
I want to talk to you, my dear, he says.
The crowd rouses like thunder. Roses's teacup rattles upon its saucer. I stand up, and go directly to the glass.
Mr Fagin ascends the steps, a bundle of stooping rags and tatters between the Officers, muttering to the blue sky the confusion of his last minute. Rose asks me will I not drink my tea. I tell her soon enough.
Bolter's head as deep as you can cut. Saw his head off.
I think he is gone away, gone away my dear, even now, even now. I feel it, ah, I feel it, when I sit beside your marble stone, that going out of the soul, to where the spirit lies in heavenly warmth and golden peace, far, far from the earth. He is well to leave it ; though he has no tender arms to take him hence, I am sure, and no tender breast to lie on in the world of ghosts.
He stands now upon his black, black stage. The crowd is silent. He peers about the faces turned up at him below. The sun lights his ravaged face. The copper coils of dirty hair. His terrible eyes have passed away. For they have seen, where there is nothing.
O merciful God, the Father of our Lord Jesus Christ, who is the resurrection and the life; in whom whosoever believeth shall live, though he die; and whosoever liveth, and believeth in him, shall not die eternally ; who also hath taught us (by his holy Apostle Saint Paul) not to be sorry, as men without hope, for them that sleep in him : We meekly beseech thee, O Father, to raise us from the death of sin unto the life of righteousness ; that, when we shall depart this life, we may rest in him, as our hope is this our brother doth ; and that, at the general Resurrection in the last day, we may be found acceptable in thy sight, and receive that blessing, which thy well-beloved Son shall then pronounce to all that love and fear thee, saying, Come, ye blessed children of my Father, receive the kingdom prepared for you from the beginning of the world : Grant this, we beseech thee, O merciful Father, through Jesus Christ, our Mediator and Redeemer.
The grace of our Lord Jesus Christ, and the love of God, and the fellowship of the Holy Ghost, be with us all evermore.
Amen.
How great a multitude !
Save me, he cries.
And they laugh.
The cap is put over his face. Rose comes now to be with me at the window's very edge, and takes my hand again in her lovely fingers. There is the scent of lavender. I turn to her and smile. Her sweet, warm skin breathes simple righteousness. A tear glistens in her soft blue eye.
The bolt is withdrawn, and Mr Fagin is gone to Eternity, with very few convulsions.
'Well well,' says Mrs Gabriel, 'thank the Lord it's done. I'm sure the world is a better place.'
'Yes, Mrs Gabriel,' I say. 'It is.'
Rose softly shuts the window. The murmur of the crowd is extinguished. Soundlessly, they surge and mouth in their dream excitement. I drink my tea with polite expedience.
'Shall we take the books now ?' says Rose, putting on her white bonnet, and tying the red ribbon about her neck.
'My dear,' says Mrs Gabriel, 'you are most welcome.'
In the cheerful darkness of the dining-room, I take the books from the table. They are tied in a small parcel.
Mr Gabriel has obtained us a coach in good time, and we rattle away down Mount Pleasant, and up Exmouth-street, towards the Angel at Islington, and past the old parsonage, to our quiet and shady street.
'Father ! Father !'
Mr Brownlow is waiting upon the gravel by the lawn. I give him the parcel of books, and he embraces Rose, and then myself.
'And are you all right, Oliver ?' he enquires. 'Was it too much, dear children ?'
Rose smiles, and takes Mr Brownlow by the arm, and we all go in together.
The evening is golden and still. I lie beneath the oak tree in the little back garden. Beyond the fence, the fields of ripening wheat whisper softly in the enchanted light. The little copse, like a green cloud, rests upon the earth. And all is hushed. From the golden sea, rises the warm north wall, and glittered tall windows of the village church, and, further, the small, slender tower, topped with a gleaming weathercock.
Rose is picking apples in her white gown.
A little prayer, kept in unhappy days for comfort, and now free upon the blessed world , moves my lips.
Now the dark is fled,
Lie thee safe a-bed
Till the morning break,
For sweet Jesus' sake.
*
Installment 4 on 15th December here : Noah & Charlotte indulge in the fascinating practice of Fainting & Falling in order to earn some money for their escape, involving Mr Joe Skinner and his lady, a tall man with a small child, and, to his terrible disadvantage, the Landlord of the White Swan, Mr Dandle.
And fortnightly after that ... to the grisly end !
What's Afoot ? Top Ten
1. Thanks to the English Association students : standing room only @ The Exchange on Thursday night 24th November for the Mad John's Walk talk and reading, and all available copies of the booklet sold out.
2. Five Leaves Left, of Nottingham (www.fiveleaves.co.uk) have published an 'Occasional Pamphlet' of the account of Mad John's Walk : poems included. Presently available copies sold out (see above) on Thursday night : official launch with print run in January 2017 @ Five Leaves Bookshop, Nottingham. Copies can be ordered from Five Leaves.
3. As above, my wee, rollicking novel, 'The Short Afters of Noah Claypole' will be serialized here over the next 12 months : a chapter a fortnight. Spread the Word ! Check out Carcanet blog www.carcanetblog@blogspot.co.uk for advert and offer !
4. Completed Mad John's Walk (John Clare's absconding walk from the Asylum in Epping to his home in Northborough), No poems, no observations upon the way, main concerns being feet, shoes, going the right way, and finding a bed for each night. An account being written.
5.Carcanet are to publish 'The Little Sublime Comedy' in June 2017 (see schedule and catalogue @ Carcanet www.carcanet.co.uk )
6. Completed the final draft of a novel called 'Bush Bastards', an En Zed, 19th Century horror of gold, treachery, betrayal, treachery, madness, treachery, and lots of greenery. Will try some NZ agents.
7. Third prize in the Nottingham Open Poetry Competition with 'Spring on Bardon Field, with love'.
8. Both 'Pacifictions' and 'Fucking Poets' have sold out. Thank you, Cold Hub Press NZ.
9. Go to YouTube for 'Paterau Sonnet', 'The Blobfish Sings Under the Sea'. 'Down Tallapike', 'Funeral at Salem'.
10. Composer Alasdair Nicolson may musick the Isaiah Woodhouse poems : keep watching.
Complete Book List
Practical Anarchy (Carcanet)
Flying Carpets Over Filbert Street (Carcanet)
Grrrrr (Carcanet)
Resistance is Futile (Carcanet)
The Ballad of Robin Hood and the Deer (Agraphia Press), pictures by Clifford Harper
The Ballad of Santo Caserio (Agraphia Press), pictures by Clifford Harper
The Song Atlas (Carcanet)
Star City (Carcanet)
The Book with Twelve Tales (Carcanet)
Fucking Poets (3 vols) (Cold Hub Press NZ)
40 Lies (Carcanet) pictures by Sarah Kirby
Fresh Air & The Story of Molecule (Carcanet)
52 Euros (Carcanet)
Pacifictions (Cold Hub Press NZ)
The Alphabet of Ugly Animals (Magpie Press)
Mad John's Walk (Five Leaves : Occasional Pamphlets) January 2017
The Little Sublime Comedy (Carcanet) to be published June 2017
Contacts
John Gallas Poetry www.johngallaspoetry.co.uk
Carcanet www.carcanet.co.uk
Carcanet blog www.carcanetblog.blogspot.co.uk
John Gallas Facebook
Cold Hub Press (NZ) www.coldhubpress.co.nz
Five Leaves Left publishing/bookshop (Mad John's Walk) www.fiveleaves.co.uk
Agraphia / Clifford Harper www.agraphia.co.uk
YouTube (Paterau Sonnent / The Blobfish Sings Under the Sea)