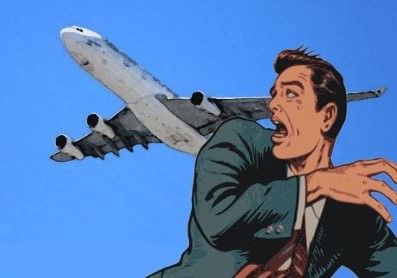 'the greatest New Zealand poet no one has ever heard of' (Spinoff)
poem for June 2019
I tracked down the doctor who had been the last person to say goodbye to Laika
before she died in the TV lounge of the old people's home in Sestroresk
'I haven't blinked for forty years
the blinds are green
Dramamine
and tears.
Ssh the TV makes me cry
The Earth is on tonight
blue and bright
Goodbye.
Round and round the Quiet Room
past a shining past a
faster faster
booom !
Floating on a pair of cushions
greenly disappearing
tiny cheering
Rooshians.
O what weightless wonder when we
tumble tongue-tied whirl
you lucky girl
you're free.
And o my heart is starved with pain
no where no air no help
bow-wow yelp-yelp
in vain.
My eyes go dim and wherefore why
I never blink to see
my heart set free
to die.'
The chair re-entered where she fell,
the blue world turned and turned
the bones and burned
like hell.
I paid to have her soul cremated.
It doggedly defied
the flames. I cried
and waited.
*
What's Afoot ? Top Ten
1. Look for & Book for John Clare celebration workshops with JG in Peterborough. 6/8/27 and 29 June - The Meeting : Reading and Writing through John Clare - go to Libraries & Archives What's on in Peterborough and choose one at : www.vivactiy.org
2. Won the 'Voices of Israel' Reuben Rose Poetry Competition with 'At the Funeral of a Ploughman' - see Facebook etc.
3. 'The Extasie - 50 love poems - now completed, and with Carcanet, awaiting a decision.
4. 'Here They Come ! 200 Loaded Tankas Delivering Goodness Fresh to Your Doorstep' (yup, a collection of 200 tankas, 5.7.5.7.7 syllables long) also completed. Bunches appearing in STAND and other magazines next year.
5. A sequence of little poems, 'The History of Mid Wales', written there, is due out in the forthcoming 'PN Review'.
6. 'Foggy Identities in Paterau' just out in 'The Friday Poem' (Luncheon Sausage Books NZ - see above.)
7. To complete the Year of 3 Books, 'Mad John's Walk' still available from Five Leaves (www.fiveleaves.co.uk) and '17 Pacific Poems' from Indigo Dreams (www.indigodreams.co.uk)
8. Won the National Association of Writers Group competition with 'At That Leicester Cafe', and the Earlyworks Poetry Competition.
9. The Blood Book, the tale of my ancestors from 10,000 BC to me, is now finished. To be published in NZ, 2019.
10. Go to STAND magazine's website (www.standmagazine.org) for 4 love poems, and, forthcoming, more translations of Joachim de Bellay and some nutritious Tankas.
Complete Book List
Practical Anarchy (Carcanet)
Flying Carpets Over Filbert Street (Carcanet)
Grrrrr (Carcanet)
Resistance is Futile (Carcanet)
The Ballad of Robin Hood and the Deer (Agraphia Press), pictures by Clifford Harper
The Ballad of Santo Caserio (Agraphia Press), pictures by Clifford Harper
The Song Atlas (Carcanet)
Star City (Carcanet)
The Book with Twelve Tales (Carcanet)
Fucking Poets (3 vols) (Cold Hub Press NZ)
40 Lies (Carcanet) pictures by Sarah Kirby
Fresh Air & The Story of Molecule (Carcanet)
52 Euros (Carcanet)
Pacifictions (Cold Hub Press NZ)
The Alphabet of Ugly Animals (Magpie Press)
Mad John's Walk (Five Leaves : Occasional Pamphlets) January 2017
The Little Sublime Comedy (Carcanet) now out
17 Very Pacific Poems (Indigo Dreams) now out
The Extasie ... here's hoping
Contacts
John Gallas Poetry www.johngallaspoetry.co.uk
Carcanet www.carcanet.co.uk
Carcanet blog www.carcanetblog.blogspot.co.uk
John Gallas Facebook
Cold Hub Press (NZ) www.coldhubpress.co.nz
Five Leaves publishing/bookshop (Mad John's Walk) www.fiveleaves.co.uk
Agraphia / Clifford Harper www.agraphia.co.uk
YouTube (Paterau Sonnent / The Blobfish Sings Under the Sea)
STAND Magazine www.standmagazine.org
Indigo Dreams publishing www.indigodreams.co.uk
Spinoff (NZ) www.thespinoff.co.nz
The John Clare Society (facebook and 'contact us')
*