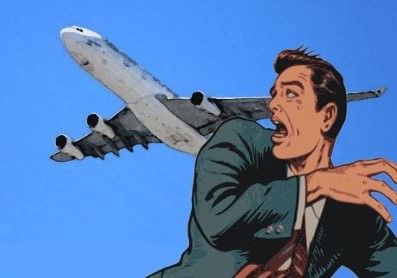 'the greatest New Zealand poet no one has ever heard of' (Spinoff)
poem for July 2019
Mrs Magdalena Laletti from Ponza said that she received the Pope's Christmas message through her iron. She declared it a miracle.
25th December 1971
thump fizz swish whoosh like a honeymoonous S.S. Luna
thump swish Saturday's blinklit iron bow smooths
rough Adriatic beedsheets calm SaintOh thump SaintFizz
bang whoosh it hisses steam-holed hull 'I wiiish …'
eek capsizes and down she goes soleplate sprayshot
prayers diffuse in rows of eight cloud-pillars squish
whoosh the heatknob winking faint 'I wiiiiiish' wee wavelengths
tremble flickerflash the oops the ouch the angel-static news
round and round the whitewalls whoosh fizz 'peeeeeace … peeeeeace …
peeeeeeeace' the seasheets blow and rise miraculous and
'peeeeeace …. peeeeeace' Mother of God and wrap in holy-days
and tiny snap eek sweet Luna's wirefire fuse.
What's Afoot ? Top Ten
1. 'The Blood Book' is selling fast : if you'd like a copy, please email me at john.gallas@btinternet.com
2. Have completed, with brother Kurt, translations of 5 of Petrus Borel's poems : ongoing ! (see Wikipaedia for Petrus Borel)
3. Won the 'Voices of Israel' Reuben Rose Poetry Competition with 'At the Funeral of a Ploughman' - see Facebook etc.
4. 'The Extasie - 50 love poems - now completed, and with Carcanet, awaiting a decision.
5. 'Here They Come ! 200 Loaded Tankas Delivering Goodness Fresh to Your Doorstep' (yup, a collection of 200 tankas, 5.7.5.7.7 syllables long) also completed. Bunches appearing in STAND and other magazines next year.
6. A sequence of little poems, 'The History of Mid Wales', written there, is due out in the forthcoming 'PN Review'.
7.. To complete the Year of 3 Books, 'Mad John's Walk' still available from Five Leaves (www.fiveleaves.co.uk) and '17 Pacific Poems' from Indigo Dreams (www.indigodreams.co.uk)
8. Won the National Association of Writers Group competition with 'At That Leicester Cafe', and the Earlyworks Poetry Competition.
9.. Go to STAND magazine's website (www.standmagazine.org) for 4 love poems, and, forthcoming, more translations of Joachim de Bellay and some nutritious Tankas.
10. Ten Pacific Tales completed ; collection slowly heading towards the planned Twenty.
Complete Book List
Practical Anarchy (Carcanet)
Flying Carpets Over Filbert Street (Carcanet)
Grrrrr (Carcanet)
Resistance is Futile (Carcanet)
The Ballad of Robin Hood and the Deer (Agraphia Press), pictures by Clifford Harper
The Ballad of Santo Caserio (Agraphia Press), pictures by Clifford Harper
The Song Atlas (Carcanet)
Star City (Carcanet)
The Book with Twelve Tales (Carcanet)
Fucking Poets (3 vols) (Cold Hub Press NZ)
40 Lies (Carcanet) pictures by Sarah Kirby
Fresh Air & The Story of Molecule (Carcanet)
52 Euros (Carcanet)
Pacifictions (Cold Hub Press NZ)
The Alphabet of Ugly Animals (Magpie Press)
Mad John's Walk (Five Leaves : Occasional Pamphlets) January 2017
The Little Sublime Comedy (Carcanet) now out
17 Very Pacific Poems (Indigo Dreams) now out
The Extasie ... here's hoping
Contacts
John Gallas Poetry www.johngallaspoetry.co.uk
Carcanet www.carcanet.co.uk
Carcanet blog www.carcanetblog.blogspot.co.uk
John Gallas Facebook
Cold Hub Press (NZ) www.coldhubpress.co.nz
Five Leaves publishing/bookshop (Mad John's Walk) www.fiveleaves.co.uk
Agraphia / Clifford Harper www.agraphia.co.uk
YouTube (Paterau Sonnent / The Blobfish Sings Under the Sea)
STAND Magazine www.standmagazine.org
Indigo Dreams publishing www.indigodreams.co.uk
Spinoff (NZ) www.thespinoff.co.nz
The John Clare Society (facebook and 'contact us')
*