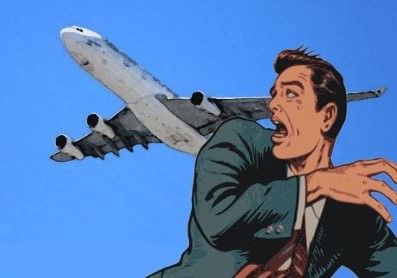 'the greatest New Zealand poet no one has ever heard of' (Spinoff)
poem for February 2020
The Price of Pearls
We all wept. How nobly
Othello died, so cruelly deceived,
on the white corpse
of all he could not quite believe.
Deeper, deeper, ye base Indians !
Pluck me a pearl
richer than all your tribe.
How tickled we were
at old Satan sat in his Royal State,
brighter than wicked Ormus
and gorgeous Ind.
Deeper, deeper, ye barbarous crew !
Pluck me a pearl
to outshine Kings.
We all stared a-murmur
at the maid with the earring-drop,
so sort-of-inviting, so cool :
but Colin said nay.
Deeper, deeper, ye corpses !
Ye bones of coral made
and pearls for eyes.
Look, see, it's a bead
of wee-blown glass
filled with fishscales and wax
that will do just as well.
Ding dong bell.
Your time is up.
Come in Number Nine
*
What's Afoot ? Top Ten
1. CELEBRATION NO.1 - MY AND BRO'S TRANSLATION OF PETRUS BOREL'S 'RHAPSODIES' HAS BEEN ACCEPTED FOR PUBLICATION BY CARCANET, AS A 'CARCANET CLASSIC', DUE OUT JANUARY 2021
2. CELEBRATION NO.2 - MY COLLECTION OF 60 LOVE POEMS, 'THE EXTASIE' HAS BEEN ACCEPTED FOR PUBLICATION BY CARCANET, DUE OUT MAY 2021
3. Thanks to all, especially Janet Wilson, Bridget Somekh and Ellis Hall, for making the John Clare Memorial Lecture at Northampton University last week such an excellent event.
4.Have joined the Saxon Ship (see and sponsor at saxonship.org) rebuilding of the Sutton Hoo boat as Volunteer Poet. Look out for workshops and events in Woodbridge, Suffolk, over the next couple of years leading up to the launch !.
5. STAND 17.4, due out this month, will include my '8 Brand New Tankas'
6. A small find ! William Hoile/Hoyle, Fisherman Poet of Gorleston, Yarmouth : poems discovered and transcribed in Lowestoft Record Office ('The Fishermen's Alphabet', 'Weather Rhymes') - all details sent to John Goodridge for his mighty 'Labouring Poets' volume.
7. 'Here They Come ! 200 Loaded Tankas Delivering Goodness Fresh to Your Doorstep' (collection of 200 tankas) completed. Bunches have appeared/to apear in STAND (see No.5, above) and LANDFALL (NZ).
8. 'The Blood Book', a history of my family from 10,000BC, published by Gerolstein Press (NZ) now available : email me at john.gallas@btinternet.com if you'd like a copy.
9..'18 Paper Resurrections', a set of 19 (with intro poster) poem-prints based on gravestones in mid-Wales, now available for slide-show + reading presentations, or framed prints for a gallery showing.
10. 'The Sloth', from 'The Alphabet of Ugly Animals', to be included in Vaughan Rapatahana's textbook for schoolkids in En Zed. (Complete with Exercises After !)
Complete Book List - we have reached 20 !
Practical Anarchy (Carcanet)
Flying Carpets Over Filbert Street (Carcanet)
Grrrrr (Carcanet)
Resistance is Futile (Carcanet)
The Ballad of Robin Hood and the Deer (Agraphia Press), pictures by Clifford Harper
The Ballad of Santo Caserio (Agraphia Press), pictures by Clifford Harper
The Song Atlas (Carcanet)
Star City (Carcanet)
The Book with Twelve Tales (Carcanet)
Fucking Poets (3 vols) (Cold Hub Press NZ)
40 Lies (Carcanet) pictures by Sarah Kirby
Fresh Air & The Story of Molecule (Carcanet)
52 Euros (Carcanet)
Pacifictions (Cold Hub Press NZ)
The Alphabet of Ugly Animals (Magpie Press)
Mad John's Walk (Five Leaves : Occasional Pamphlets) January 2017
The Little Sublime Comedy (Carcanet) now out
17 Very Pacific Poems (Indigo Dreams) now out
The Extasie (Carcanet) - due out May 2021
Petrus Borel 'Rhapsodies', translated from the French by John & Kurt Gallas (Carcanet Classics) - due out January 2021
Contacts
John Gallas Poetry www.johngallaspoetry.co.uk
Carcanet www.carcanet.co.uk
Carcanet blog www.carcanetblog.blogspot.co.uk
John Gallas Facebook
Cold Hub Press (NZ) www.coldhubpress.co.nz
Five Leaves publishing/bookshop (Mad John's Walk) www.fiveleaves.co.uk
Agraphia / Clifford Harper www.agraphia.co.uk
YouTube (Paterau Sonnent / The Blobfish Sings Under the Sea)
STAND Magazine www.standmagazine.org
Indigo Dreams publishing www.indigodreams.co.uk
Spinoff (NZ) www.thespinoff.co.nz
The John Clare Project www.brookes.ac.uk/the-meeting
Saxonship,org
*