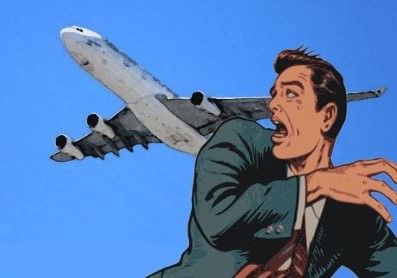 'the greatest New Zealand poet no one has ever heard of' (Spinoff)
poem for October 2018
Joseph West paints Jane Austen's last portrait, February 1817
" 'Mr West', she said, 'Pray do your best ;
just the head, I think ; for the rest
is sadly unfit for your Pen.
I do not expect to be Blooming again'.
So I quietly wagged. The Flower had faded
indeed, and botched up all the wrong colours ;
stiff and wan ; the sharp Eye gone ; the Manner dry ;
one Stocking awry. But I did my best.
For the Neatness of Wisdom and Wit
was floundered with Pain ; and the measured Heart
enfeebled ; and a cloud on the ivory Brain. 'Bile',
she said, 'is the Author of all I have suffered'.
I took a fair likeness, exact but kind,
in an hour or so ; a gentler observation that displays,
perhaps, a lesser Art, excusing too much light :
for Brilliance is too Bright. "
Too far from Truth, too mildly Nice,
the Picture, as 'A Noble Wife',
adorned a chimney-piece or two
before it burned at Peterloo.
*
What's Afoot ? Top Ten
1. A sequence of little poems, 'The History of Mid Wales', written there, is due out in the forthcoming 'PN Review'.
2. Work in Progress : The 'Modernization of the Uta' has reached Tanka 90 ... 24 to go (see Arthur Waley, The Japanese Uta, publ. Lund Humphries London 1936.)
3. 'Foggy Identities in Paterau' to be published in Spinoff (NZ)'s anthology of NZ poems. See www.thespinoff.co.nz
4. 'The Little Sublime Comedy' now out from Carcanet. See schedule and catalogue, and order from www.carcanet.co.uk
5. To complete the Year of 3 Books, 'Mad John's Walk' still available from Five Leaves (www.fiveleaves.co.uk)
6. Won the National Association of Writers Group competition with 'At That Leicester Cafe'.
7. Won the Earlyworks Poetry Competition.
8. The Blood Book, the tale of my ancestors from 10,000 BC to me, is now finished. To be published in NZ, 2019.
9. Go to STAND magazine's website (www.standmagazine.org) for 4 love poems, and, forthcoming, more translations of Joachim de Bellay.
10. Go to YouTube for 'The Blobfish Sings Under the Sea'. 'Down Tallapike', 'Funeral at Salem'.
Complete Book List
Practical Anarchy (Carcanet)
Flying Carpets Over Filbert Street (Carcanet)
Grrrrr (Carcanet)
Resistance is Futile (Carcanet)
The Ballad of Robin Hood and the Deer (Agraphia Press), pictures by Clifford Harper
The Ballad of Santo Caserio (Agraphia Press), pictures by Clifford Harper
The Song Atlas (Carcanet)
Star City (Carcanet)
The Book with Twelve Tales (Carcanet)
Fucking Poets (3 vols) (Cold Hub Press NZ)
40 Lies (Carcanet) pictures by Sarah Kirby
Fresh Air & The Story of Molecule (Carcanet)
52 Euros (Carcanet
Pacifictions (Cold Hub Press NZ)
The Alphabet of Ugly Animals (Magpie Press)
Mad John's Walk (Five Leaves : Occasional Pamphlets) January 2017
The Little Sublime Comedy (Carcanet) now out
17 Very Pacific Poems (Indigo Dreams) now out
Contacts
John Gallas Poetry www.johngallaspoetry.co.uk
Carcanet www.carcanet.co.uk
Carcanet blog www.carcanetblog.blogspot.co.uk
John Gallas Facebook
Cold Hub Press (NZ) www.coldhubpress.co.nz
Five Leaves publishing/bookshop (Mad John's Walk) www.fiveleaves.co.uk
Agraphia / Clifford Harper www.agraphia.co.uk
YouTube (Paterau Sonnent / The Blobfish Sings Under the Sea)
STAND Magazine www.standmagazine.org
Indigo Dreams publishing www.indigodreams.co.uk
Spinoff (NZ) www.thespinoff.co.nz