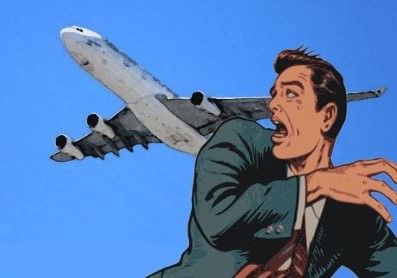 'the greatest New Zealand poet no one has ever heard of' (Spinoff)
poem for September 2020
Wilderfears
a passing shadow does not make eternal night – Bosnian proverb
The forest flapped. Biff … boff … thud :
pinecones bombed the mud. Amidst the gloom
hunched in creaking ever-darks, a doom
of Mother Vultures phlegmed their raddled cud
and rocked, with hooded joy, their snapping eggs.
Something dimmed the wind. The mothers wound
their necks erect and hissed. It swooped around
the treetops. Hide your babies ! Tiny legs
stabbed the shelltops. Something sliced the sky.
Mother Air-steak stropped her claws. The others
blinked. The wind died down. The gargling mothers
cranked their wings across their ogled fry.
A lone balloonist drifted down the hill
towards the town : and all the woods fell still.
*
What's Afoot ? Top Ten
1. Due out from Carcanet January 2021 : my and bro's translation of Petrus Borel's 'Rhapsodies' (1868). To be a 'Carcanet Classic'.
2. Due out from Carcanet May/June 2021 : my book of love poems, 'The Extasie'.
3. The tanka collection, 'Here They Come ! 200 Tankas Delivering Goodness Straight to your Doorstep' is to be published by New Walk Editions (Leicester University) probably Winter 2021.
4. Bronze Medal in the Cerasus Poetry Olympics 2020. This means another book. Perhaps the Anti-Colonial collection of 27 poem-prints.
5. THIS COULD BE THE YEAR OF FOUR BOOKS. Struth.
6. 'The Long Poem Magazine' bravely to publish my and bro's translation of Jean Genet's 11page poem 'Fisherman : Le Suquet' in Issue 24. Wild maaaaan.
7. Third prize in the Welsh Poetry Competition, with 'Unscythed'. A cheque to spend when I can go to a bloody shop.
8. Lockdown Task Completed : 'Not Fade Away' - complete gravestone/graveyard rhymes of 16 NW Leicestershire churches collected, recorded and filed. Offering copies of each set to each church.
9. The John Clare Project is now online at Oxford Brookes University website : https://www.artsteps.com/view/5eb9214cc993b042cb8ac91b
10. Saxon Ship Project in Lockdown : please see the newsletter of you are signed up. www.saxonship.org
Complete Book List - we have reached 22 !
Practical Anarchy (Carcanet)
Flying Carpets Over Filbert Street (Carcanet)
Grrrrr (Carcanet)
Resistance is Futile (Carcanet)
The Ballad of Robin Hood and the Deer (Agraphia Press), pictures by Clifford Harper
The Ballad of Santo Caserio (Agraphia Press), pictures by Clifford Harper
The Song Atlas (Carcanet)
Star City (Carcanet)
The Book with Twelve Tales (Carcanet)
Fucking Poets (3 vols) (Cold Hub Press NZ)
40 Lies (Carcanet) pictures by Sarah Kirby
Fresh Air & The Story of Molecule (Carcanet)
52 Euros (Carcanet)
Pacifictions (Cold Hub Press NZ)
The Alphabet of Ugly Animals (Magpie Press)
Mad John's Walk (Five Leaves : Occasional Pamphlets) January 2017
The Little Sublime Comedy (Carcanet) 2018
17 Very Pacific Poems (Indigo Dreams) 2019
*The Extasie (Carcanet) - due out May 2021
*Petrus Borel 'Rhapsodies', translated from the French by John & Kurt Gallas (Carcanet Classics) - due out January 2021
*Here They Come ! 200 Tankas Delivering Goodness Straight to your Doorstep !' (New Walk Editions) - probably winter 2021
*'The Gnawing Flood' (anti-colonial poem-prints) (Cerasus late 2021)
Contacts
John Gallas Poetry www.johngallaspoetry.co.uk
Carcanet www.carcanet.co.uk
Carcanet blog www.carcanetblog.blogspot.co.uk
John Gallas Facebook
Cold Hub Press (NZ) www.coldhubpress.co.nz
Five Leaves publishing/bookshop (Mad John's Walk) www.fiveleaves.co.uk
Agraphia / Clifford Harper www.agraphia.co.uk
YouTube (Paterau Sonnent / The Blobfish Sings Under the Sea)
STAND Magazine www.standmagazine.org
Indigo Dreams publishing www.indigodreams.co.uk
Spinoff (NZ) www.thespinoff.co.nz
The John Clare Project www.brookes.ac.uk/the-meeting
The Sutton Hoo Ship Build (Sponsor a Rivet !) www.saxonship.org
*