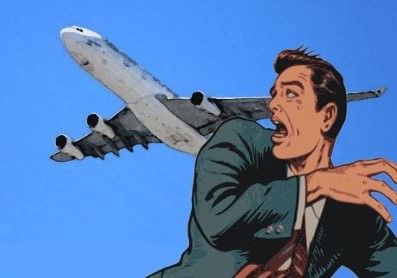 'the greatest New Zealand poet no one has ever heard of' (Spinoff)
poem for August 2020
Childe Thomas
(from '19 Paper Resurrections')
Childe Thomas came to Dolgellau.
At Union Street
he was took
by a fear of the crossroads,
which are called
Porth Canol, Upper Smithfield,
Owen's Court and Feurig's Lane
and fell from his jade
with a clang.
Childe Thomas did not leave Dolgellau.
The road out proved too steep.
The nag lost its shoes and its heart.
The Childe rusted to dormancy.
He may be seen
in a window-box at St Mary's,
wrongly labelled
Ynyr Fynchon of Nannau.
*
What's Afoot ? Top Ten
1. Due out from Carcanet January 2021 : my and bro's translation of Petrus Borel's 'Rhapsodies' (1868). To be a 'Carcanet Classic'.
2. Due out from Carcanet May/June 2021 : my book of love poems, 'The Extasie'.
3. Bronze Medal in the Cerasus Poetry Olympics 2020. This means another book. Perhaps the 'Mr Omer Tankas' ('Everything is like life' - David Copperfield)
4. Third prize in the Welsh Poetry Competition, with 'Unscythed'. A cheque to spend when I can go to a bloody shop.
5. Lockdown Task Completed : 'Not Fade Away' - complete gravestone/graveyard rhymes of 16 NW Leicestershire churches collected, recorded and filed.
6. 'Wasted by Whitemen', a collection of 27 anti-colonial poem-prints just completed.
7. 'I See Dead People', 19 poem-prints also completed : resurrection of 19 characters found on gravestones and memorials in Mid-Wales. The poem featured above is Number 3.
8. The John Clare Project is now online at Oxford Brookes University website : https://www.artsteps.com/view/5eb9214cc993b042cb8ac91b
9.The Blood Book', a history of my family from 10,000BC, published by Gerolstein Press (NZ) now available : email me at john.gallas@btinternet.com if you'd like a copy.
10. Saxon Ship Project in Lockdown : please see the newsletter of you are signed up. www.saxonship.org
Complete Book List - we have reached 20 !
Practical Anarchy (Carcanet)
Flying Carpets Over Filbert Street (Carcanet)
Grrrrr (Carcanet)
Resistance is Futile (Carcanet)
The Ballad of Robin Hood and the Deer (Agraphia Press), pictures by Clifford Harper
The Ballad of Santo Caserio (Agraphia Press), pictures by Clifford Harper
The Song Atlas (Carcanet)
Star City (Carcanet)
The Book with Twelve Tales (Carcanet)
Fucking Poets (3 vols) (Cold Hub Press NZ)
40 Lies (Carcanet) pictures by Sarah Kirby
Fresh Air & The Story of Molecule (Carcanet)
52 Euros (Carcanet)
Pacifictions (Cold Hub Press NZ)
The Alphabet of Ugly Animals (Magpie Press)
Mad John's Walk (Five Leaves : Occasional Pamphlets) January 2017
The Little Sublime Comedy (Carcanet) 2018
17 Very Pacific Poems (Indigo Dreams) 2019
*The Extasie (Carcanet) - due out May 2021
*Petrus Borel 'Rhapsodies', translated from the French by John & Kurt Gallas (Carcanet Classics) - due out January 2021
Contacts
John Gallas Poetry www.johngallaspoetry.co.uk
Carcanet www.carcanet.co.uk
Carcanet blog www.carcanetblog.blogspot.co.uk
John Gallas Facebook
Cold Hub Press (NZ) www.coldhubpress.co.nz
Five Leaves publishing/bookshop (Mad John's Walk) www.fiveleaves.co.uk
Agraphia / Clifford Harper www.agraphia.co.uk
YouTube (Paterau Sonnent / The Blobfish Sings Under the Sea)
STAND Magazine www.standmagazine.org
Indigo Dreams publishing www.indigodreams.co.uk
Spinoff (NZ) www.thespinoff.co.nz
The John Clare Project www.brookes.ac.uk/the-meeting
The Sutton Hoo Ship Build (Sponsor a Rivet !) www.saxonship.org
*